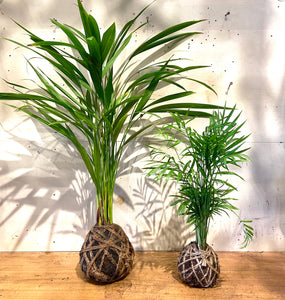 Majesty Palm Mudball. Container sold separately.
This plant is available in small and large sizes. Size may vary, average size is 10''-12". 
IF PURCHASING THE LARGE PLANT, THERE WILL BE ADDITIONAL SHIPPING CHARGES. PLEASE CONTACT THE STORE DIRECTLY (858)291-8041 FOR A SHIPPING QUOTE.  LARGE SIZES WILL NOT BE SHIPPED UNTIL FULL SHIPPING CHARGES ARE PAID.

This item can be shipped or delivered locally for free within a 25 mile radius.
We recommend purchasing one of our mudball containers when buying a mudball.