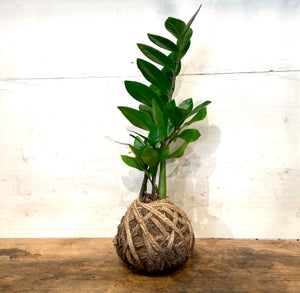 We love a good ZZ plant. Keep this plant in the southeastern corner to bring more wealth and growth. Container sold separately.
Size may vary, average size is 10''-12".  This item can be shipped or delivered locally for free within a 25 mile radius.
We recommend purchasing one of our mudball containers when buying a mudball.